House and Building Histories
I can help you uncover the story of how your home evolved over time and the people who shaped it. Every building has a history, no matter what age it is. I have researched the histories of peoples' homes from manor houses dating back to the 1300s, Tudor, Stuart and Georgian houses to Victorian terraces, Edwardian developments and modern flats. Each one has a tale to tell about how the building has evolved over time and the people who lived and worked in them.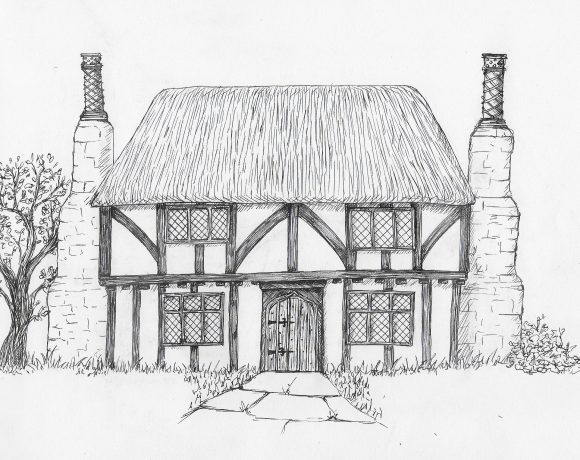 I am one of the leading house historians in the UK and the author of Tracing Your House History (Pen and Sword Books). I am a qualified historian, professional genealogist, lecturer and author who has researched numerous properties for individuals and business since the 1990s, and regularly lecture, teach courses and write articles on the same subject.
If you run a business from an old building, in a heritage area, or with a long history of its own I can also assist you with using that history to promote it further. I have provided many organisations and businesses across the UK such as hotels and pubs; heritage companies, architects, property developers and marketing companies with promotional material based around their buildings. These include producing content for leaflets, brochures and websites and creating illustrated wall displays and beautifully bound books on the building's history.
I teach and give talks on tracing a house history across the UK, including at Bury St. Edmunds Record Office, the Society of Genealogists, and all the major family history shows. I spent six years working at a county record office before setting up my research business in 1997 and am a member of AGRA, the Association of Genealogists and Researchers in Archives.
See the About Me link for further details of my background and experience. There are some testimonials from clients below, but please contact me if you would like to see further references.
I work with Dr. Sarah Pearson, an experienced architectural historian. Sarah has taught a range of architectural history courses for different universities, and currently lectures at Madingley College, part of Cambridge University. She regularly leads architectural tours in the UK and abroad and is the co-author of a book on the architect Francesco di Giorgio.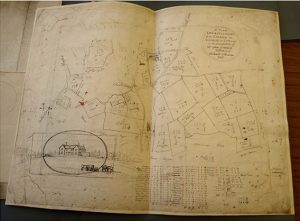 House history areas of research
Uncovering when a building was constructed and how it has changed over time.
Revealing the lives of the people who lived, worked and breathed life into a property.
Exploring the historical events which affected your house and its residents.
What sources are used
Property Deeds
Maps and Plans
Census Returns
Manorial Records
Parish Registers and Records
Wills
Newspapers
Photographs
Taxation Records
Court Records
Insurance Records
Land Surveys
You can read some tips on how to research a house history yourself in my three part series of articles that appeared in Family Tree magazine a couple years ago (reproduced with their kind permission).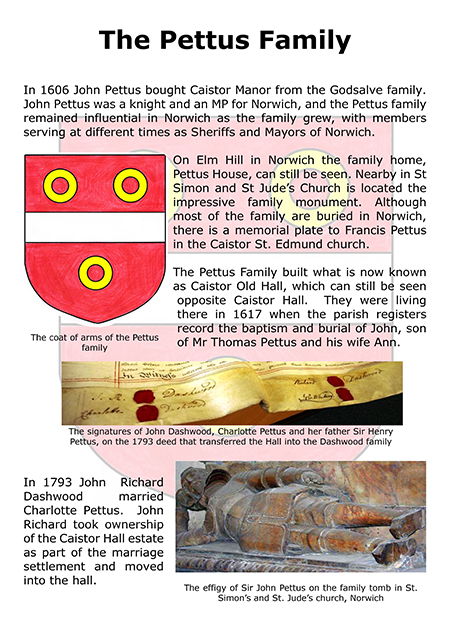 How the finalised research can be presented
I can provide written books, illustrated reports or research reports. I work with each client to give a personalised service. Each house history is individual, and the cost varies according to the building's age, the number of people who owned and lived in it and the amount of historical background required. I will always tailor a package to suit your budget and requirements. See below for some examples from house history books and a display materials for a pub I  produced for clients. If you would like to see full examples of illustrated reports and books let me know.
House history books
This is the story of a home presented in an interesting and attractive manner.  Every book incorporates the research undertaken, explains how the fabric of the house has changed over time, its architectural influences, follows the people who owned it and lived there and the impact of local and national events. Copies of images are integrated within the text with an accompanying timeline. All books are professionally laid out, printed in colour on high quality paper and bound in a hardback cover with gold lettering. Additional copies and specialist bindings can be provided at cost.
Research reports
A research report details the research undertaken and findings, accompanied by copies of documents and relevant historical information.
Illustrated presentation reports
An extended illustrated presentation report presents the research findings in a narrative form. Copies of documents and maps are integrated within the text.
Cost
Due to the highly specialised nature of house history research, please contact me with details of your property and project for an estimate.
Comments from some of my clients
"Gill pursued the history of our early Georgian house in Norfolk with dedicated vigour and professional research integrity. She was very responsive to my desire to join in the work, and share the effort, and produced an imaginatively presented and concise report, on time, and at very reasonable cost."
Jane Ridley, Norfolk
"The most amazing gift. The history of Picket Piece was a wild success."
Lynn Petersen, Buckinghamshire
"It looks terrific – the pictures are of excellent quality. We are thrilled by it. Thank you so much for all your hard work it will be something to treasure for many years."
Anne and Malcolm Bailey, Norfolk
"What an amazing and absorbing account of the site and foundation of the Old Meeting House. I have already read it through once, and am now well embarked upon the second reading; there are many more to come. I look forward to meeting you before long; and a huge thank you for all your hard work in preparing such a remarkable historical narrative."
John Bridger (received a house history as a gift)
Our family commissioned a history of our Grade 2 listed farmhouse. The subsequent research was professionally undertaken with detailed material being sourced in order to produce a comprehensive history of our house and its previous inhabitants through the ages. Furthermore, the historical information was complemented with pictorial illustrations of documentation from a variety of different sources. Upon completion of the work we were delighted to receive a beautifully bound book that serves as a wonderful history of our house.
D. Baker, Suffolk.